Distribution center and contribute production
Part supply logistics warehouse
Overview
Current LAT has the distribution center and warehouse operation both the inside AAT(ISW) and the outside(OSW/PKW) 65,000 m2 to contribute production for Mazda and Ford model.
Warehouse Operation Service Tools
The six fundamental warehouse processes comprise receiving, put away, storage, picking, packing, and shipping. Optimizing these six processes will allow you to streamline your warehouse operation, reduce cost & errors, and achieve a higher perfect order rate.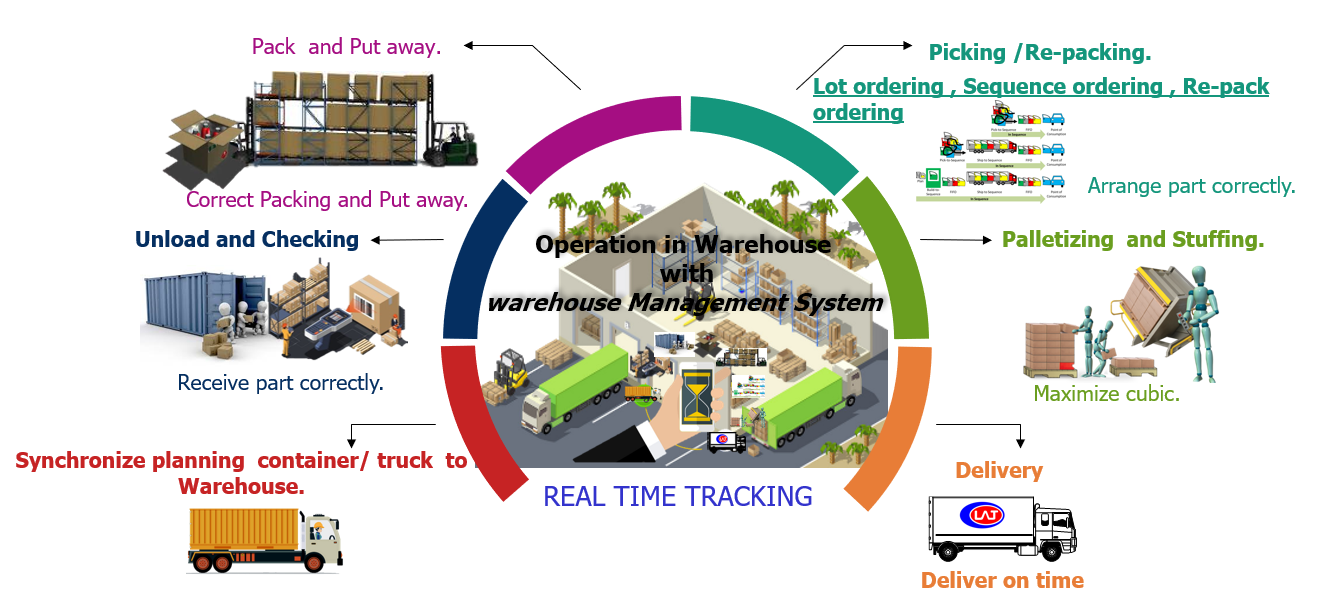 Warehouse Service Approach
To provide services customers needs
To provide services that meet the needs of customers. LAT plan the space for the efficient storage and handling of goods and materials. Our distribution center as a warehouse for products and service. The customer's product is ordered it is shipped from the LAT's distribution center or warehouse. The LAT distribution center manages inbound and outbound shipments and inventory. LAT distribution center will be responsible for the following processes: receiving, put away, picking, validation, sorting and shipping.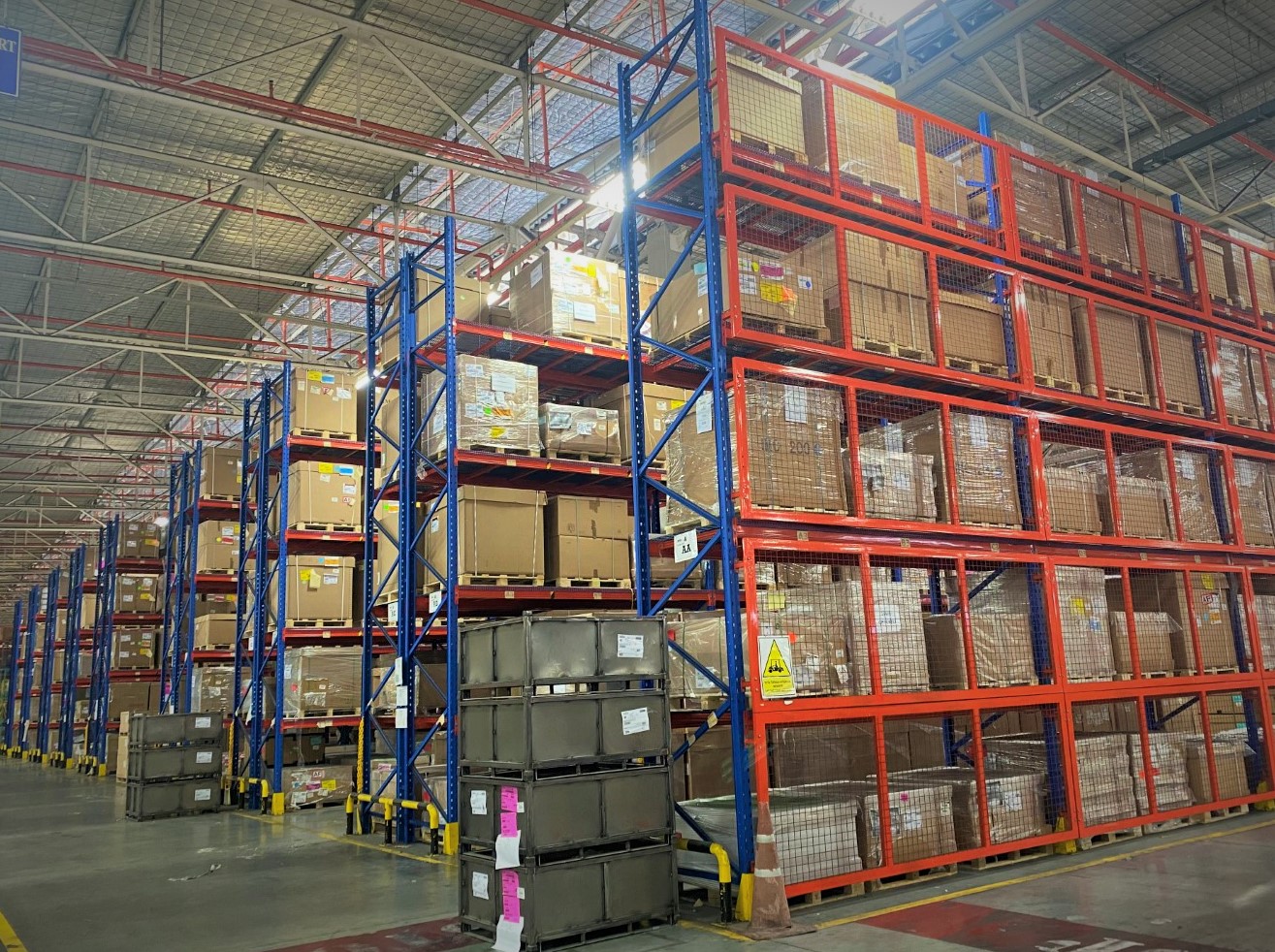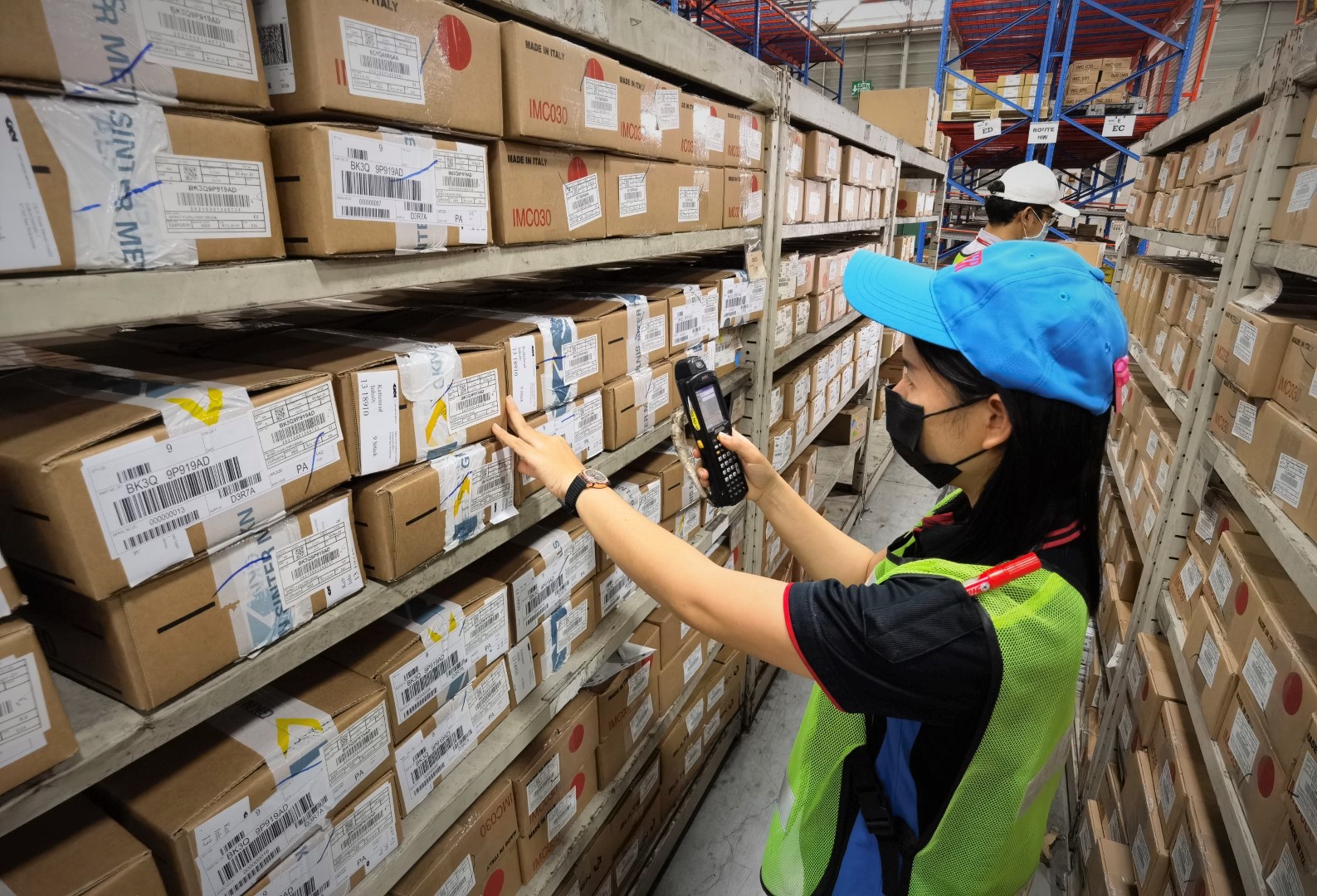 manage the storage and distribution
Whether customers need a long-term warehousing partner to manage the storage and distribution of a large-scale inventory of goods on a regular basis or other nationwide locations for a short-term solution for seasonal demands. LAT offer a comprehensive range of warehousing services. As one of the premier logistics companies in Thailand, we are proud to be in the top warehousing service providers in the country. Our location offers on-time delivery and distribution from our warehouses to any part of the country.
LAT provides total Logistics solutions to the automotive industry nationwide with a strategically designed logistics technology support for the ever-growing automotive industry with following international standards to deliver the best in class supply chain logistics for OEM manufacturers and automotive parts manufacturers involved in high-end production. LAT provide full support for sustained growth in the automotive industry with our continued SQDC (safety quality delivery cost) based improvement activities by economizing manpower & equipment cost to get high effective manpower, effective process, simplify and equipment designed.