Create and design with solution as customer's requirement
Transportation Management (MRS operation)
Roles & Responsibility
LAT can create and design with Logistics solution as customer's requirement. Implement and modification about Order systems from the customers. Providing and managing necessary transportation. Providing appropriate trained personal to carry out the transport service. Return empty packages to suppliers. Return Invoices to suppliers. Create contingency, Improvement plan and KPI report. Responsible and cooperate with parts collection and delivery delayed. Responsible and cooperate with packaging conditions before load and unload from delivery truck.
Milk Run is a delivery method used to transport mixed loads from various suppliers to one customer. Instead of each supplier sending a truck every week to meet the needs of one customer, one truck (or vehicle) visits the suppliers to pick up the loads for that customer. This method of transport got its name from the dairy industry practice, where one tanker used to collect milk from several dairy farms for delivery to a milk processing company.

LAT has import goods on time production schedule and export ensure customer to receive on time. The service of container haulage LAT's system and operations teams ensure the customer's product is delivered on time by tracking in each destination with tracking real-time.
Transportation Service Approach
LAT has been designing and managing end-to-end services of inland transportation. Fully integrated to maximize efficiencies, economize route designed, maximize loading pattern and LAT can provide the type of vehicle changes to matching with demands.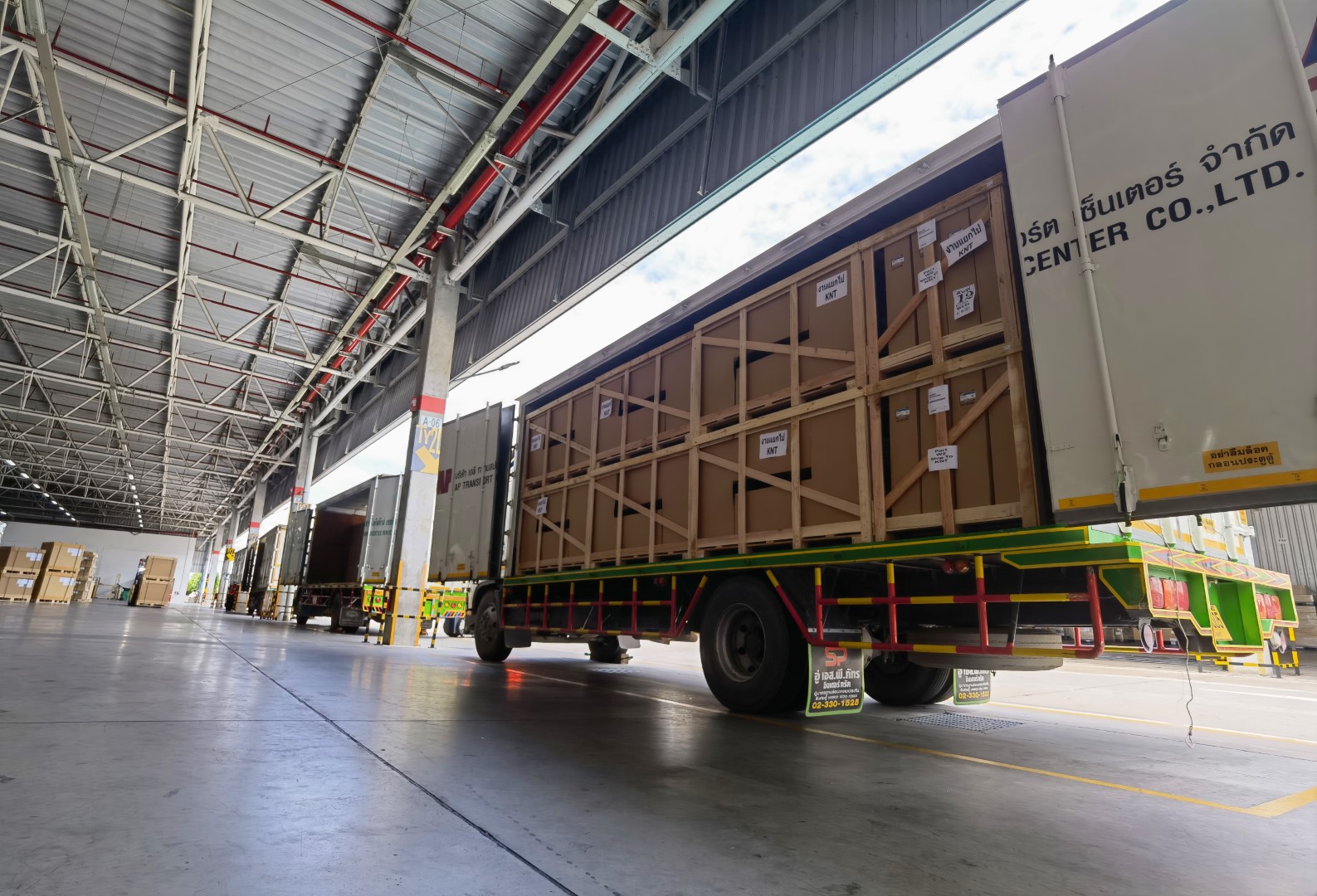 provide to be one stop service
LAT can provide and combine with milk-run, Container Haulage and in-land transport to be one stop service. We can get customers products to where there needed quickly, efficiently and at lower cost. We have more than 80 trucks including the various truck type, pick-ups, head truck and trailers as the customer needs. We're ready to transport products nationwide with a standard service, LAT can transport products supervised by our experienced staffs.
Delivery on time and synchronize plan
Moreover, LAT have taken into account the quality of service to protect no customer line stop by providing protection methods including manage by skilled team, well trained driver and control team, 24 hours service and monitoring by monitoring center. For achievement of customer requirement, we are improve the transportation service by synchronize picking and delivery plan, no extra cost charge from delay delivery, performance report and follow up.